A diversity of experience to take our products from the laboratory to the clinic and on to commercialisation
Leadership Team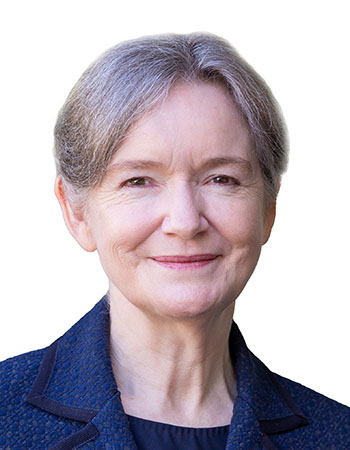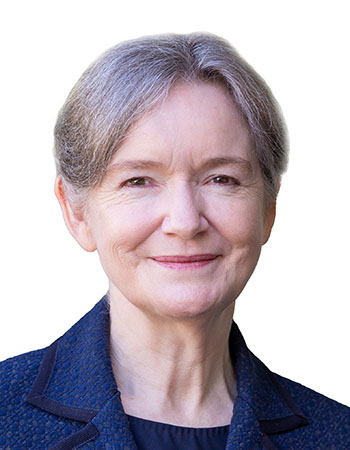 Dr Victoria Gordon


B.App.Sc. (Hons.) PhD GAICD
Managing Director and Chief Executive Officer
Dr Victoria Gordon brings to QBiotics Group a sound scientific background combined with broad business management experience and a strong commercial emphasis. Victoria left her position as a research scientist in chemical ecology with the Commonwealth Scientific and Industrial Research Organisation (CSIRO) to establish EcoBiotics Pty Ltd (EcoBiotics) in 2000, followed by QBiotics Pty Ltd in 2004. Victoria also governed the merger of EcoBiotics and QBiotics to form the QBiotics Group in 2017. Victoria has been Managing Director and CEO of EcoBiotics/the QBiotics Group since their inception. Victoria' recent additional board experience includes Non-executive Director of Biopharmaceuticals Australia and Non-executive Director and Non-executive Chairman of the Australian Rainforest Foundation. Victoria's relevant committee memberships include two consecutive terms of the Queensland Government Biotechnology Advisory Council, Federal Government Expert Forum on Biomedicine, Federal Government Expert Forum on Environmental Biotechnology, and the Queensland Government Science Education Taskforce. In 2004 Dr Gordon was presented an award by the Queensland Premier for her service to the biotechnology industry.
Victoria has broad experience in the management of commercial research for Boral Timber Division, then one of Australia's largest plantation forestry companies, has owned and managed a number of small businesses and has held lecturing positions in industrial mycology and plant tissue culture at the University of Tasmania.
Victoria holds a PhD in Microbiology, Bachelor of Applied Science in Chemistry and Biology (Honours), Diplomas in Human and Animal Health, and is a Graduate of the Australian Institute of Company Directors.
Victoria is a Director of the QBiotics Group Limited, EcoBiotics Pty Ltd, QBiotics Pty Ltd, QBiotics Netherlands and QBiotics UK.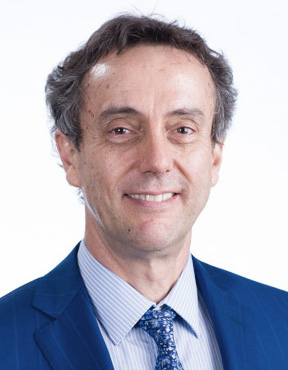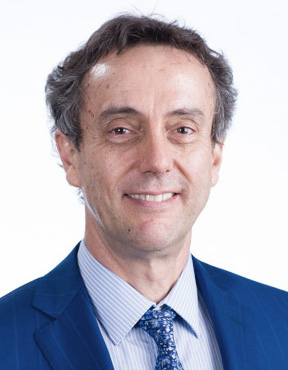 Dr Paul Reddell


B.Sc. (Hons.) PhD FAICD
Executive Director and Chief Scientific Officer
Paul brings to the Company expert scientific knowledge combined with extensive practical experience in leadership, resourcing, management and commercialisation of complex multi-institutional research and development projects. Paul is co-founder of EcoBiotics and QBiotics and has been CSO of both companies since their inception.
Prior to co-founding EcoBiotics in 2000, Paul gained an international reputation for his scientific expertise in tropical forest ecology and management. During that time, he held senior leadership positions as a Senior Principal Research Scientist and Program Leader at CSIRO's Tropical Forest Research Centre and later as Principal Plant Ecologist for an environmental consulting business in the Rio Tinto group of companies.
Paul holds a PhD in Forest Ecology and a Bachelor of Science (1A Honours) from the University of Western Australia. He has been a Fellow of the Australian Institute of Company Directors since 2007.
Paul is a Director of QBiotics Group and its wholly-owned subsidiary companies, QBiotics Pty Ltd, EcoBiotics Pty Ltd, QBiotics Netherlands B.V. and QBiotics UK Limited.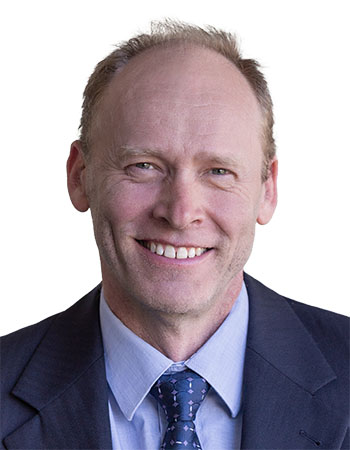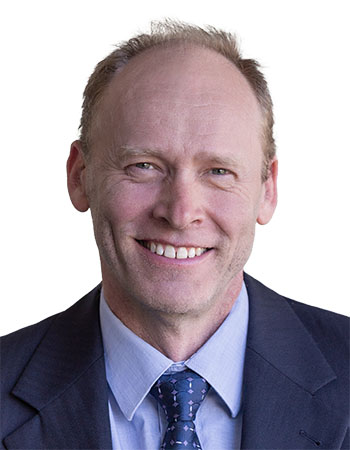 Dr Peter Schmidt


B.Sc. (Hons.), PhD
Chief Operating Officer
Dr Schmidt has considerable expertise in the development of drug candidates for submission to both the TGA in Australia and the FDA in the USA up to Clinical Phase III including preparation of CMC and Preclinical data packages required for IND submissions, and the clinical practices required during Clinical Phase I and II trials.
Peter's human drug development expertise complements and strengthens QBiotics veterinary drug development team. Peter came to QBiotics from the drug discovery and development company Xenome Limited where he was Director of CMC and Preclinical Drug Development for 6 years. Prior to Xenome, Peter was Senior Scientist at Agen Biomedical for 7 years and Professional Officer at Radiopharmaceuticals Australian Nuclear Science and Technology Organisation for 8 years.
Peter holds a Bachelor of Science (Honours) and a PhD in Experimental Medicine.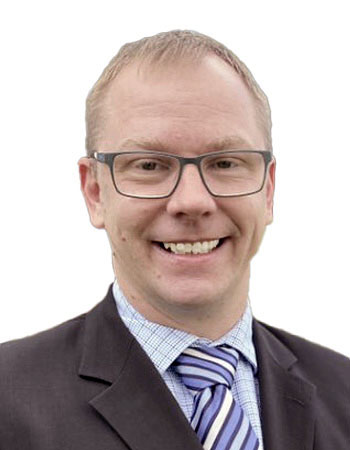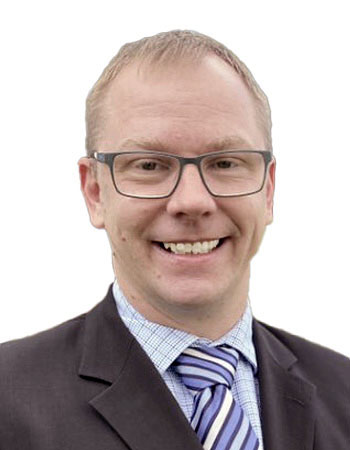 Michael Wenzel


B.Com. FCA CIA GIA(Cert.) GAICD
Chief Financial Officer
Mr Wenzel has worked for EcoBiotics and QBiotics since 2011. Prior to this, Michael worked for over 13 years in the audit and advisory divisions of KPMG. During this time, Michael gained a wealth of experience across a range of industries, including biotechnology, as a senior engagement manager, key client contact, and quality control reviewer on a variety of external and internal audits of publicly listed companies, unlisted companies, foreign owned subsidiaries, government entities and not-for-profit entities.
Michael holds a Bachelor of Commerce, is a Fellow of Chartered Accountants Australia and New Zealand, a Certified Internal Auditor and an Associate Member of the Institute of Internal Auditors – Australia. Michael is a Certificated Member of the Governance Institute of Australia and a Graduate Member of the Australian Institute of Company Directors. Michael is also a Registered Company Auditor.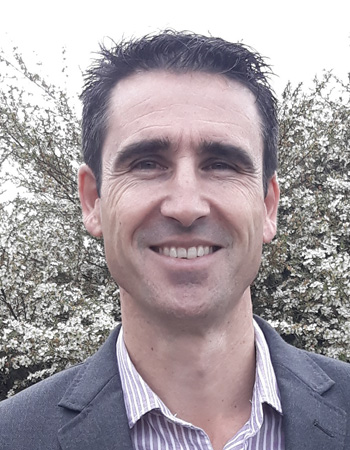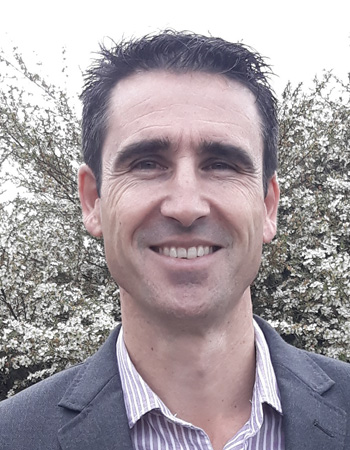 Dr Steven Ogbourne


B.Sc. (Hons.) PhD MAICD, Adjunct Associate Professor, University of the Sunshine Coast
Executive Director and Chief Translational Research Officer
Dr Ogbourne holds a PhD in Molecular Biology and a Bachelor of Science (Honours) in Plant Science. He is an Adjunct Professor at the University of the Sunshine Coast (UniSC) and a Graduate of the Australian Institute of Company Directors.
Steven brings to QBiotics expert scientific knowledge in the fields of biodiscovery and plant genetics, and significant experience in drug development having held leadership roles in both academic and pharmaceutical sectors.
Steven is an internationally recognised research scientist, having published over 60 peer-reviewed scientific articles, and has considerable expertise in small molecule drug development because of his senior role in the discovery, development and commercialisation of Picato® with Peplin Inc and LEO Pharma, and more recently in the development and commercialisation of STELFONTA®.
As recently as June 2022, Steven was Associate Professor, Plant Biotechnology at UniSC, where his research focussed on biodiscovery in therapeutic areas including cancer, wound-healing and anti-microbials and on the domestication of Fontainea picrosperma. Steven also has a passion for conservation and a significant component of his research focussed on the conservation of threatened species of plants and animals. Steven held the leadership role of Deputy Director of the Centre for BioInnovation at UniSC and continues to offer leadership through the Centre's Advisory Board.
Steven joined the QBiotics executive team as Chief Translational Research Officer on 4 July 2022 and maintains an adjunct appointment at UniSC.
Steven was previously a director of EcoBiotics and was appointed as a director of QBiotics Group on 1 November 2017.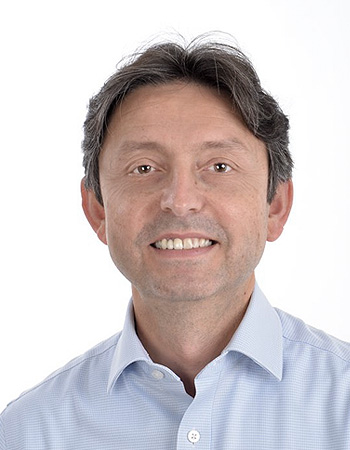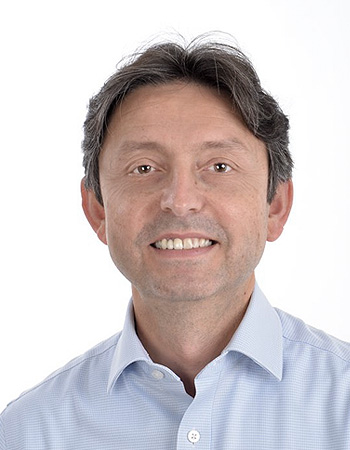 Dr Sam Yurdakul


B.Sc. (Eng), PhD
Chief New Product Development Officer
Dr Yurdakul has over 30 years' experience leading product development across multiple therapeutic areas with Procter & Gamble, Boots Healthcare International, and Novartis.  Most recently, as Director of Product Development & Regulatory Affairs and a member of the Executive Team with Ascension Healthcare, Sam led the development and commercialisation of products in the fields of haematology, pain management, and dermatology.  Sam holds a PhD in Surface Chemistry from London Imperial College of Science, Technology and Medicine.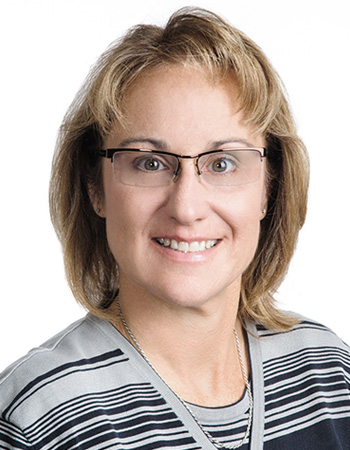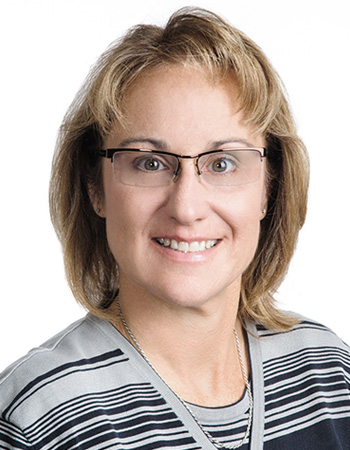 Dr Pamela Jones


DVM, Diplomate ACVIM (Oncology), Diplomate ACVR (Radiation Oncology)
Chief Veterinary Officer
Dr. Pamela Jones underwent her veterinary training in the United States at Colorado State University. She completed a one-year rotating internship in small animal medicine and surgery followed by a three-year oncology residency and a two-year residency in radiation oncology. She is board-certified by the American College of Veterinary Internal Medicine in medical oncology and by the American College of Veterinary Radiology in radiation oncology. She has enjoyed specialty practice in the southwestern United States and has served in several capacities in the pharmaceutical industry including her current position as Chief Veterinary Officer.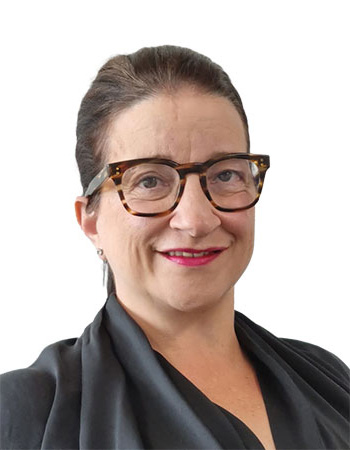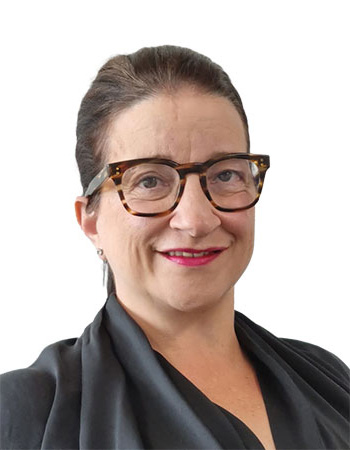 Roberta Bozzoli


LLB, LLM (Intellectual Property), B Com
Chief Legal and Commercial Officer
As a Partner at Thomson Geer Lawyers, Roberta specialised in intellectual property, corporate and commercial law. Most recently Roberta provided advice to pharma, government, universities, research institutes and life sciences entities in relation to research and development arrangements, commercialisation, licensing, exploitation of intellectual property clinical trials, distribution and manufacturing agreements, mergers and acquisitions. Roberta has acted on behalf of QBiotics for over 20 years, providing legal advice to achieve our key corporate, research and commercial milestones. 
Roberta has been recognised by her peers as 'Lawyer of the Year' by Best Lawyers in Australia in the areas of Biotechnology Law (2019 and 2022) and Intellectual Property Law (2020) in Brisbane.  She has also been recognised generally by Best Lawyers in Australia in the areas of Biotechnology Law, Intellectual Property Law, Life Sciences Practice and Information Technology Law.  Roberta has also been recognized in Doyle's Guide as a recommended lawyer in Queensland in Intellectual Property.
Roberta holds a Bachelor of Laws, a Master of Laws (Intellectual Property) and a Bachelor of Commerce.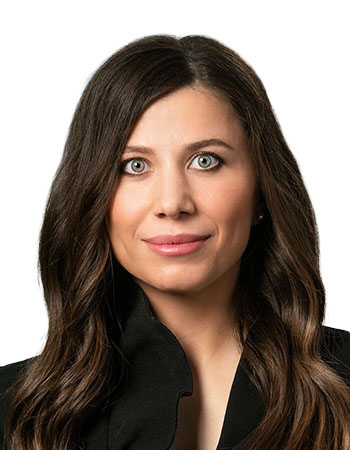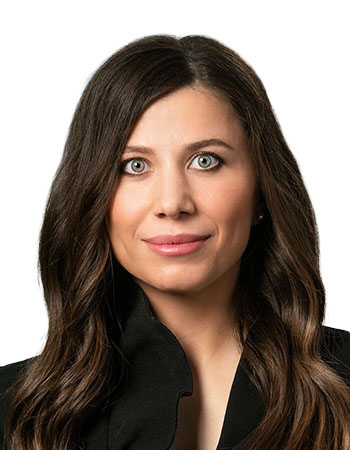 Ebru Davidson


BSc, JD (Hons.) AGIA AGC
General Counsel
Ebru is a former partner at Thomson Geer Lawyers and brings over 14 years experience in equity capital markets, private and public mergers and acquisitions, corporate transactions and corporate governance. She also has extensive experience in advising listed and unlisted entities on compliance and regulatory matters working closely with the Australian Securities and Investment Commission and Australian Securities Exchange. 
Ebru holds a Bachelor of Science degree from the University of Melbourne, a Juris Doctor (Honours) from Bond University.  Ebru is an Associate Member of the Governance Institute of Australia having completed a Graduate Diploma of Applied Corporate Governance.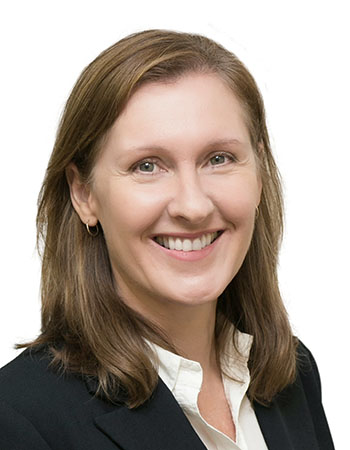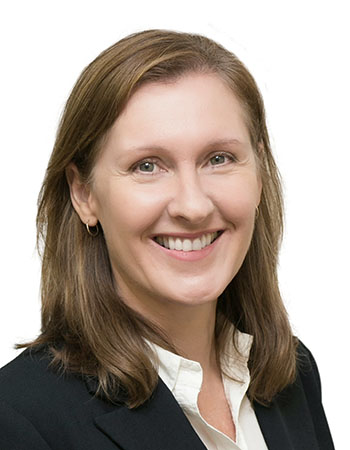 Dr Tracey Mynott


B.Agr.Sc. (Hons.), PhD
Business Development Manager
Dr Mynott has worked for QBiotics since 2019 and has 30 years' experience in drug development and technology transfer in academia and the biotechnology industry. During Tracey's career she has gained broad knowledge and experience in initiating and conducting fundamental biological research, drug discovery and project management, as well as devising and implementing drug development and clinical programs, licensing and intellectual property protection and business strategies. 
Having co‐founded four biotechnology companies, Tracey has experience in strategic and operational matters, risk management, legal, due diligence, and compliance issues, capital raising and investor relations. In Tracey's previous role at Anatara, she devised, secured strategic partnerships and executed the development plan for its lead product Detach® through to its marketing approval and a global licensing deal with Zoetis, Inc.
Tracey holds a Bachelor of Agricultural Science (Honours) and a PhD in Pathogenesis of Enteric Infections.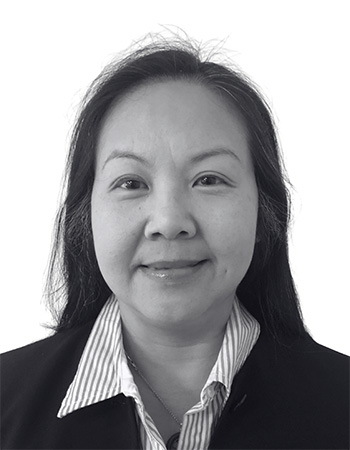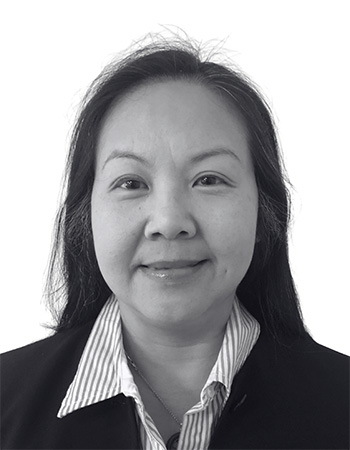 Dr Marissa Lim


BMedSc, MBBS, MBA
Chief Medical Officer
Dr Marissa Lim is a registered medical practitioner in Victoria, specialising in Anaesthesia. With a substantial two-decade background in the Pharmaceutical Industry, she brings a wealth of experience to QBiotics.
Marissa's expertise encompasses drug development, clinical research, ethics, compliance, and product launch preparedness. Her proficiency in clinical development spans from Phase 1 to Phase 3, where she has been instrumental in designing clinical trials and collaborating with key opinion leaders across diverse therapeutic areas.
Marissa has led various Medical Departments, playing a pivotal role in shaping crucial medical strategies, overseeing product launches, and ensuring stringent drug safety and compliance measures. Marissa's previous roles include Country and APAC Regional Medical Director at Vifor Pharma and Ipsen, as well as Global Medical Director at Telix Pharmaceuticals.
Her contributions extend beyond her professional responsibilities; for seven years, she actively participated as a voting member of the Medicines Australia Code of Conduct Committee, showcasing her unwavering commitment to ethical practices.
Marissa's academic journey is equally impressive, holding a Medical degree, a Bachelor of Medical Science with Honours, and an MBA from Monash University. These academic accomplishments reflect her dedication to both the medical field and comprehensive leadership.
With a steadfast focus on ethical patient care and advancements in medicine, Dr. Marissa Lim exemplifies professionalism and humility. Her journey is characterised by a sincere dedication to her craft, and she continues to contribute to the healthcare landscape with her blend of experience, knowledge, and a commitment to excellence.