An experienced team for growing a globally-focussed healthcare company
Board of Directors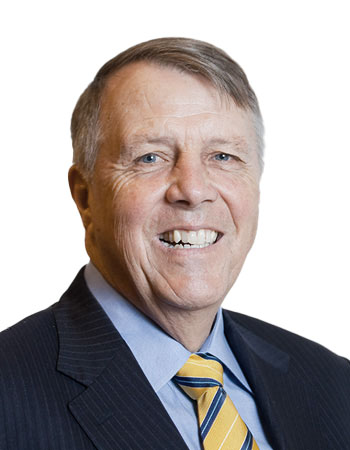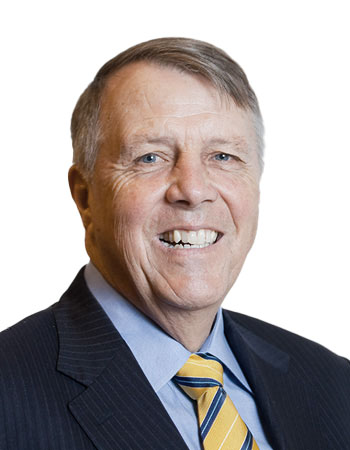 Mr Andrew Denver


B.Sc. (Hons.) MBA FAICD
Non-executive Chair
Mr Andrew Denver has extensive expertise that is relevant to QBiotics Group, including assisting in the commercialisation of several technology companies. Andrew has wide-ranging knowledge of the life sciences industry of which QBiotics Group is a part including, risk assessment, financial reporting and general management, which are important in the success of QBiotics Group's business. Andrew was the interim Chief Executive Officer of Universal Biosensors, Inc. (UBI) from September 2010 to May 2011, a director of UBI from December 2002 to August 2017 and Chairman of UBI from September 2005 to August 2017. Between 2002 and 2005, Andrew was President of Pall Asia, a subsidiary of Pall Corporation after the acquisition by Pall Corporation of US Filter's Filtration and Separations business, where he was also President. Pall Corporation is a technology-based filtration, separation and purification multinational company.
Andrew is a non-executive director of Vaxxas, Inc., SpeeDx Pty Ltd and Cochlear Limited, all of which are life sciences companies.
Andrew graduated from the University of Manchester with a Bachelor of Science Degree (Honours) in Chemistry and achieved a distinction in his MBA at the Harvard Business School and is a Fellow of the Australian Institute of Company Directors.
Andrew was previously a director of QBiotics and was appointed as a director of QBiotics Group on 1 November 2017.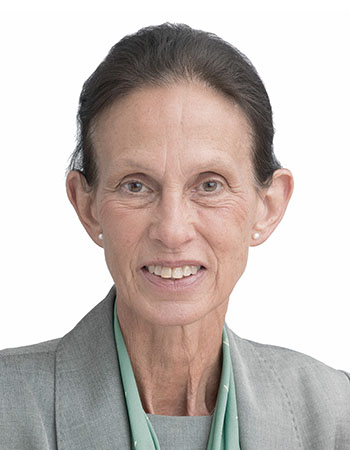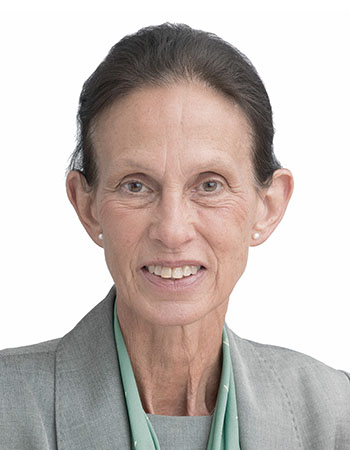 Dr Susan Foden


MA D.Phil.
Non-executive Deputy Chair
Dr Susan Foden brings over 20 years of experience as director on the boards of small and medium-size private and public healthcare companies in the UK, Norway, Germany and Belgium.
Recent board positions include BTG plc (acquired by Boston Scientific in 2019), and Vectura Group plc where she served for over 10 years as Senior Independent Director and Chair of the Remuneration Committee until 2019. Susan also chaired, and was a director of, BerGenBio ASA up to its initial public offer on the Oslo Bohrs in 2015.
Currently, Susan is a director of Evgen Pharma plc and Oxford Ancestors Ltd and is an Investment Committee member of CD3, the drug discovery initiative between the European Investment Fund and the University of Leuven in Belgium.
Susan's background is in biochemistry and with an MA and DPhil in Natural Sciences from the University of Oxford. In 1983 Susan joined the UK's first biotech company, Celltech Ltd and headed up Academic Liaison, establishing some of the early precedents of academic/ biotech partnering and intellectual property development and in-licensing. In 1987 she established CRCT, the technology transfer and development company of what was then Cancer Research Campaign, (now CRT/Cancer Research UK (CRUK)). Over the next 12 years, CRCT was responsible for the development and partnering many programs, significantly Temodal, Abiraterone (with BTG) and some of the early PARP inhibitors from which CRUK has benefitted from many years of royalty flow. Spin-out companies Cyclacel, Kudos and Spriogen Ltd also came from CRCT.
Outside the UK, CRCT set up Cancer Research Ventures and among others, established links with cancer research centres in Germany, Denmark and New Zealand.
In 2000, Susan joined the London healthcare VC firm, Merlin Biosciences as an Investor Director and was a director on several Merlin investee company boards including the oncology-focused companies, BioVex (acquired by Amgen 2011), and Piramed (acquired by Roche 2008).
Susan was appointed as a director of QBiotics Group on 14 October 2019.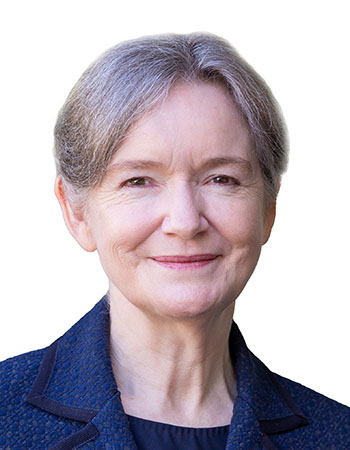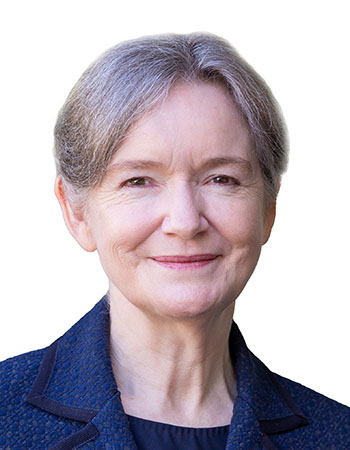 Dr Victoria Gordon


B.App.Sc. (Hons.) PhD GAICD
Managing Director and Chief Executive Officer
Dr Victoria Gordon brings to QBiotics Group a sound scientific background combined with broad business management experience and a strong commercial emphasis. Victoria left her position as a research scientist in chemical ecology with the Commonwealth Scientific and Industrial Research Organisation (CSIRO) to establish EcoBiotics Pty Ltd (EcoBiotics) in 2000, followed by QBiotics Pty Ltd in 2004. Victoria also governed the merger of EcoBiotics and QBiotics to form the QBiotics Group in 2017. Victoria has been Managing Director and CEO of EcoBiotics/the QBiotics Group since their inception. Victoria' recent additional board experience includes Non-executive Director of Biopharmaceuticals Australia and Non-executive Director and Non-executive Chairman of the Australian Rainforest Foundation. Victoria's relevant committee memberships include two consecutive terms of the Queensland Government Biotechnology Advisory Council, Federal Government Expert Forum on Biomedicine, Federal Government Expert Forum on Environmental Biotechnology, and the Queensland Government Science Education Taskforce. In 2004 Dr Gordon was presented an award by the Queensland Premier for her service to the biotechnology industry.
Victoria has broad experience in the management of commercial research for Boral Timber Division, then one of Australia's largest plantation forestry companies, has owned and managed a number of small businesses and has held lecturing positions in industrial mycology and plant tissue culture at the University of Tasmania.
Victoria holds a PhD in Microbiology, Bachelor of Applied Science in Chemistry and Biology (Honours), Diplomas in Human and Animal Health, and is a Graduate of the Australian Institute of Company Directors.
Victoria is a Director of the QBiotics Group Limited, EcoBiotics Pty Ltd, QBiotics Pty Ltd, QBiotics Netherlands and QBiotics UK.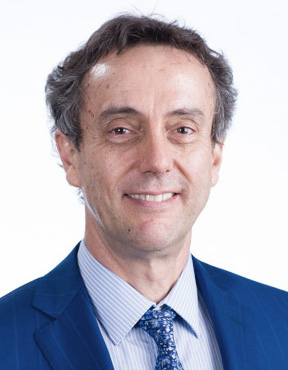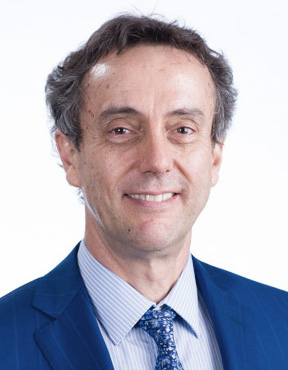 Dr Paul Reddell


B.Sc. (Hons.) PhD FAICD
Executive Director and Chief Scientific Officer
Paul brings to the Company expert scientific knowledge combined with extensive practical experience in leadership, resourcing, management and commercialisation of complex multi-institutional research and development projects. Paul is co-founder of EcoBiotics and QBiotics and has been CSO of both companies since their inception.
Prior to co-founding EcoBiotics in 2000, Paul gained an international reputation for his scientific expertise in tropical forest ecology and management. During that time, he held senior leadership positions as a Senior Principal Research Scientist and Program Leader at CSIRO's Tropical Forest Research Centre and later as Principal Plant Ecologist for an environmental consulting business in the Rio Tinto group of companies.
Paul holds a PhD in Forest Ecology and a Bachelor of Science (1A Honours) from the University of Western Australia. He has been a Fellow of the Australian Institute of Company Directors since 2007.
Paul is a Director of QBiotics Group and its wholly-owned subsidiary companies, QBiotics Pty Ltd, EcoBiotics Pty Ltd, QBiotics Netherlands B.V. and QBiotics UK Limited.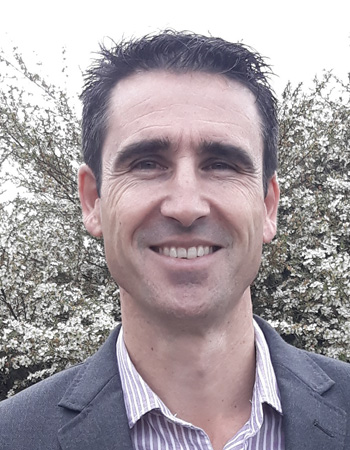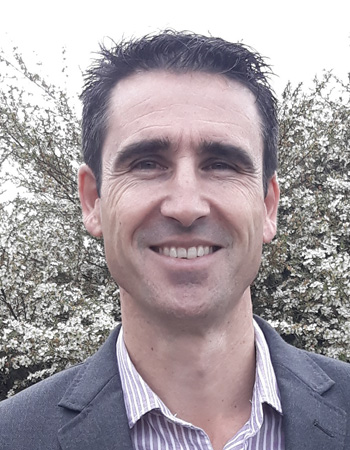 Dr Steven Ogbourne


B.Sc. (Hons.) PhD MAICD, Adjunct Associate Professor, University of the Sunshine Coast
Executive Director and Chief Translational Research Officer
Dr Ogbourne holds a PhD in Molecular Biology and a Bachelor of Science (Honours) in Plant Science. He is an Adjunct Professor at the University of the Sunshine Coast (UniSC) and a Graduate of the Australian Institute of Company Directors.
Steven brings to QBiotics expert scientific knowledge in the fields of biodiscovery and plant genetics, and significant experience in drug development having held leadership roles in both academic and pharmaceutical sectors.
Steven is an internationally recognised research scientist, having published over 60 peer-reviewed scientific articles, and has considerable expertise in small molecule drug development because of his senior role in the discovery, development and commercialisation of Picato® with Peplin Inc and LEO Pharma, and more recently in the development and commercialisation of STELFONTA®.
As recently as June 2022, Steven was Associate Professor, Plant Biotechnology at UniSC, where his research focussed on biodiscovery in therapeutic areas including cancer, wound-healing and anti-microbials and on the domestication of Fontainea picrosperma. Steven also has a passion for conservation and a significant component of his research focussed on the conservation of threatened species of plants and animals. Steven held the leadership role of Deputy Director of the Centre for BioInnovation at UniSC and continues to offer leadership through the Centre's Advisory Board.
Steven joined the QBiotics executive team as Chief Translational Research Officer on 4 July 2022 and maintains an adjunct appointment at UniSC.
Steven was previously a director of EcoBiotics and was appointed as a director of QBiotics Group on 1 November 2017.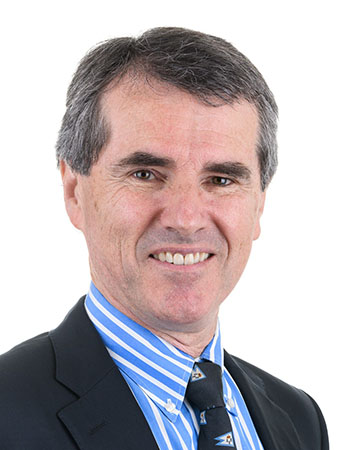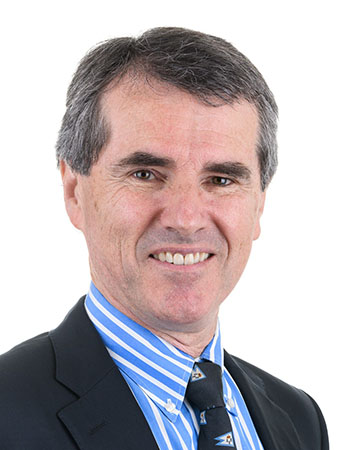 Prof Bruce Robinson AC


MD M.Sc. FRACP FAHMS FAICD
Non-executive Director
Professor Bruce Robinson is an endocrinologist. He graduated from the University of Sydney in 1980 and then undertook studies for a Master of Science degree. His further molecular research work was performed at the Brigham and Women's Hospital and the Children's Hospital, Harvard Medical School from 1986–1989 and he was awarded a Doctor of Medicine from the University of Sydney in 1990. Bruce has developed and led the Cancer Genetics Laboratory since 1990 and has supervised over 35 doctoral and master's students working on the genetic basis for tumour formation and gene therapy. He has published over 300 peer-reviewed scientific articles. In 2003, Bruce was awarded the Daiichi Prize by the Asia and Oceania Thyroid Association for this work on the pathogenesis of thyroid cancer.
Until early 2016, Bruce was Associate Dean (International) in the Faculty of Medicine at the University of Sydney and was Head of the Division of Medicine at the Royal North Shore Hospital from 1998–2006. Bruce also served on the Council of the Endocrine Society of Australia from 2001–2005. He is on the editorial board of the international journals Nature, Clinical Practice and Endocrinology and Thyroid. Bruce has a strong interest in furthering relations between Australia and Asia and he is the Founding Chairman of Hoc Mai, the Australia–Vietnam Medical Foundation, which sponsors and supports medical, nursing, allied health and scientific exchanges between Australia and Vietnam. Bruce was awarded the People's Health Medal by the Vietnamese Government in 2008. He is a Fellow of the Australian Institute of Company Directors.
Bruce was the Chair of the Medicare Benefits Schedule (MBS) Review Taskforce, which considered how services could be aligned with contemporary clinical evidence and improve health outcomes for patients. Until 2021 he served as the Chair of the Council of National Health and Medical Research Council (NHMRC).
Bruce is Co-Head of the Cancer Genetics Laboratory at the Kolling Institute at the Royal North Shore Hospital, and the Dean of Medicine 2006–2016 at the University of Sydney.
Bruce currently holds non-executive director roles with ASX-listed healthcare companies Cochlear Limited and Mayne Pharma Limited.  Professor Robinson was previously a director of QBiotics and was appointed as a director of QBiotics Group on 1 November 2017.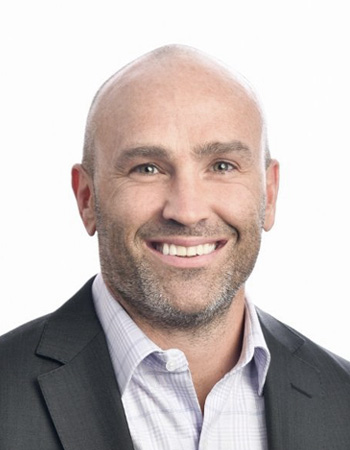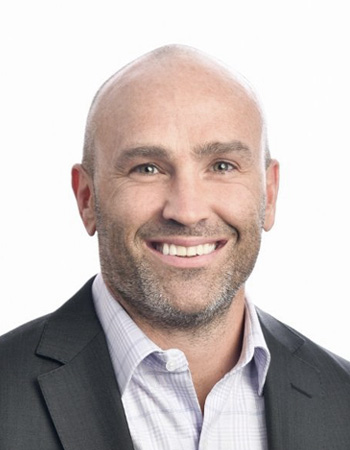 Mr Hamish Corlett

Non-executive Director
Mr Hamish Corlett is a Co-Founder and Partner at TDM Growth Partners, a private investments firm specialising in high growth companies globally. Hamish brings more than 20 years' experience in investing and investment banking from multiple top-tier investment firms to his role on the QBiotics Board.
Hamish is currently a Non-executive Director of Somnomed Limited (ASX:SOM), a medical company providing treatment solutions for sleep-related breathing disorders. He is also Chair of Somnomed's Remuneration Committee. Hamish has also been a Non-Executive Director of Tyro Payments Ltd (ASX:TYR) since April 2019.
Hamish holds a Bachelor of Commerce with Honours Class 1 (Accounting and Finance) from the University of Sydney and a Graduate Diploma of Counselling from the Australian College of Applied Psychologists.